Delivering pain relief and relaxation through massage therapy in Burlington, VT.
Jolita Brilliant as a health professional is a graduate of a Body Soul Massage School in St. Albans, VT, with more than 650 hours of Clinical Massage Therapy training experience, plus advanced Deep Tissue Massage Course and a graduate of an Institute For Integrative Nutrition and Personal Training Course in New York City.
How is my Deep Tissue massage is different than others?
In my massage technique in conclusion of classic advanced deep tissue techniques I as well do a specific sideline work which allows me to perfectly work out those small and big knotted muscles on your upper back, shoulder blades, including middle back and lower back, as well the IT band and Sciatica issues on your lower body. I also use tools like Bamboo Cane and Trigger Point Tools to let me better target and work out those knotted fibrous tissue areas. Furthermore I can incorporate Hot Stones into my massages, usually at the end of your massage to soothe the muscles and mind before you leave and on a per case basis I incorporate Aroma Therapy (with clients agreement). My massage office is a safe and welcoming place for your healing and unwinding with heated table and ambient atmosphere.
When was the last time you received the attention you deserve?
Massage therapy and treatment work can dramatically help or eliminate many different conditions (though it can not help everything). Here is just a short list of some conditions that benefit from massage therapy, manual therapy, and/or treatment massage:
In general all of my massages reduces the stress, takes away muscle tension, pain and tightness, allows the body to absorb more oxygen, thereby relaxing tired, overused muscles, removing toxins, increasing range of motion, increased immunity, enhanced sleep quality, release of endorphins, decreased anxiety, greater energy, improved concentration, helping post traumatic stress disorder, reduced fatigue, increased circulation, and more.
Also per each individual I focus and work with these issues during your massage session:
Bad Posture, Postural Distortions, & Functional Scoliosis
Aches & Pains
Neck Pain
Shoulder Pain
Arm, Wrist, and Hand Pain
Upper & Mid Back Pain
Low Back Pain
Hip Pain
Leg and Knee Pain
Foot Pain
Plantar Fasciitis
Hammer Toes, Claw Toes, Mallet Toes
Golfer's Elbow, Tennis Elbow, Medial Epicondylitis, Lateral Epicondylitis
Trigger Finger and Dupuytren's Contracture
Chronic Pain, Fibromyalgia, and Chronic Fatigue Syndrome
Headaches, Migraine headaches, and Tension Headaches
Temporo Mandibular Joint Dysfunction (TMD) (a.k.a. Jaw Soreness, TMJ)
Carpal Tunnel Syndrome
Thoracic Outlet Syndrome
Frozen Shoulder
Whiplash
Sciatica & False Sciatica
Strains & Sprains
Tendonitis
Asthma
Constipation
Sleeping Disorders
Shin splints
Achilles Tendonitis
and other conditions.
Its always worthwhile to invest in your health. Massage keeps the body functioning at an optimum level.
Massage styles I specialize in Deep Tissue massage, Swedish, Sports Therapy, Pre/Post Natal Massage and Hot Stones, Aroma Therapy, Stretching.
I also offer special discount for Pre/Post Natal Massage and Seniors! just ask about the discount at the check out!
As well I offer Loyalty Card that will get you 5th appointment with a discount!

Contact: 8028254116.
35 King Street, Suite 9- downstairs, entrance through the main door. Burlington, 05401. VT.
Office is located in The Historic Burlington's Gideon King House. Convenient parking on the street.
Massage benefits are cumulative, and I highly recommend re-booking your next massage in a two week up to two month period to get the most out of your treatments! Also ask me about a special same day re-booking discount!
For first time clients: I am so confident that you will enjoy your massage that I offer a 100% satisfaction guaranteed- if you are not happy with your massage you will not be charged! Try my massage with confidence!
Even though I recommend purchasing Gift Certificates in person at my office if possible, but you can also purchase Gift Certificate on-line!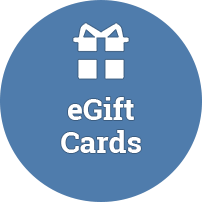 Please note, I will be migrating this website to www.jolitabrilliant.com in November, www.brilliant.massagetherapy.com will no longer be my homepage.
Brilliant Massage Therapy | Promote Your Page Too

Check out Brilliant Massage Therapy on Yelp